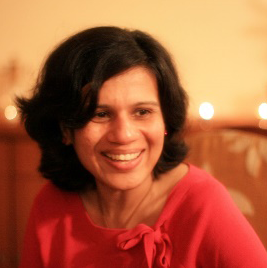 "At the heart of every person, there's a desire to be a happy".
MyLittleBit is an attempt to make the art of philanthropy a simple happiness multiplier. Irina started the foundation to enable underprivileged girls in range of activities from education excellence to getting jobs. Irina works in Microsoft and she keeps this movement vibrant with a strong network of friends, family and program owners.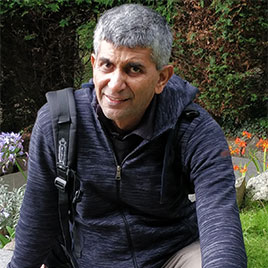 Balaji Srinivasan
Co-Founder
Balaji is a Private Equity/Venture capitalist with over 30 years of Investment experience. He is deeply involved in Philanthropic Initiatives towards Education and is a Co Founder of MyLittleBit. Co-founded the "Prema Vidya" education initiative for K-12 kids in 2004 and scaled it to over 1000 kids by 2012, Contributing to over 300 kids future education in Tamil Nadu through an innovative sponsorship, Co-founder of a dedicated scholarship program to support higher education for deserving students in Rural Karnataka.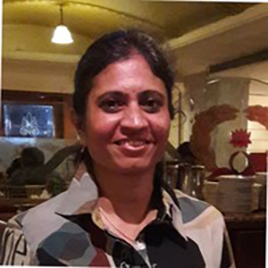 Suma Prasad

COO & Working Partner
A veteran at driving initiatives for societal impact, Suma is the COO and core execution lead of MyLIttleBit and helps in anchoring all projects in the ground as well as acts as the counselor for students, parents and teachers. Suma is the recipient of the 'Women of Valour' Award in 2021 by Progressive Partnership. Suma has been a part of Sanmitra Trust, an organization focused on cerebral palsy and conducting educational programs for inculcating life skills for youth. Her work in Cerebral Palsy was telecast on Doordarshan Chandana as part of Arogya Bharatha.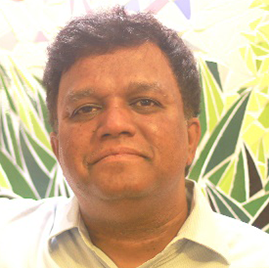 Gopal Swaminathan
A tech entrepreneur, Gopal runs a start-up, Bsharp, a mobile sales enablement platform.
Gopal believes that 'lifelong learning' and skills upgradation is the solution for professionals to be employable throughout their careers. Technology will play a key role in enabling life-long learning and making learning a habit.
Gopal has helped many professionals across streams to help them learn newer skills and apply them in real life.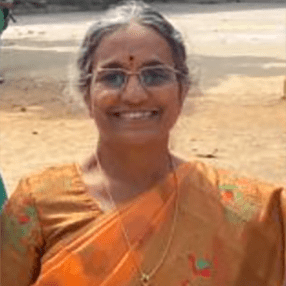 V V Shanthalakshmi
Shanthalakshami is a founder trustee of Sanmitra Trust. She is passionate about social service, always extending a hand for people in need. An active committee member of the Margadarshi Association for Physically Challenged for the past 35 years, Shantha works as a trainer at Landmark.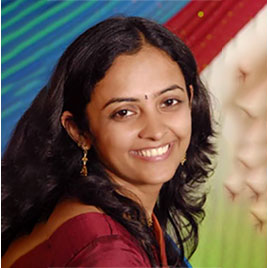 Indira Gartenberg
Indira Gartenberg is a development consultant & researcher. Her PhD focused on grassroots collectives of urban poor women-workers in the informal economy. Indira is the youngest and first-woman chairperson of the NGO, Labour Education and Research Network (LEARN), supporting an all-women's organization across slums in Maharashtra.  In 2008, she started an informal support group for adolescent girls in Dharavi to bring gender equality. She facilitates their unique 'Kori Paati Theatre group', through which children use the medium of theatre to raise awareness on social issues.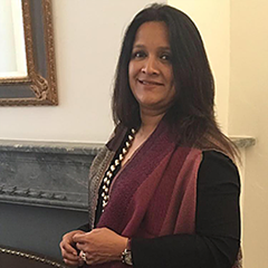 Lathika Pai
Lathika is an industry veteran and a serial entrepreneur. She has built and scaled many enterprises including JobSkills – a social impact company focused on skilling and employability.
Lathika is the Managing Director at Microsoft for StartUps and is co-founder of  SonderConnect, a foundation for woman entrepreneurs. Her support has been valuable in setting up the Computer Labs in schools via MyLittleBit.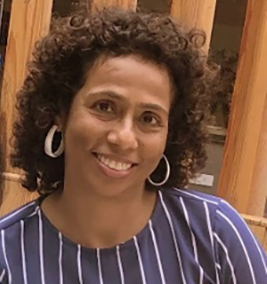 Savita Singh
Savita comes from a family engrained with the belief of furthering higher education for girls. Savita believes that woman empowerment is key to drive social change.
A senior leader at Shell, she's a strong proponent of diversity initiatives in the technology world. She also oversees programs that reach out to the marginalized sections to bridge the divide.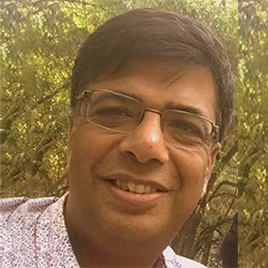 Gaurav Johri
" The biggest reasons for inadequate participation of women in tech are social barriers and lack of good quality maths and science teaching in girls schools. We won't win the battle against gender inequality and empowerment till we break down these barriers. It will take a while to bring about this change but it's worth every ounce of effort"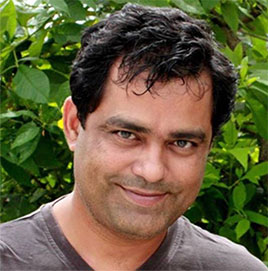 Nisheeth Srivastava
"I'm sure that every single girl child we've had the privilege to associate with will carry the glow of compassion, hope and education in their respective lives in their future. This is life's best symphony, and I'm grateful to play an accompanist"