Special Classes in Maths and Science for Girls in 10th Grade
It's indeed been a fantastic step taken by the Govt to provide education for all. However, the difference in outcomes from the underprivileged kids is stark in the problem solving skills and ability to grasp complex concepts- they are extremely weak. Ironically, Science and Maths rank low when it comes to girls and their fundamentals tend to be shaky. Needless to say, the myth of Science is for boys and Arts is for girls is a prevalent thought in the marginalized sections and most girls start evading Science and Maths basis this fear.
With this background, we started an intervention of special coaching class for a batch of 10 girls every year to help get their basics in place and get them ready into a test prep mode for their 10th Std. examinations. With support from the school principal, we initiated the special classes in 2016 in Renuka Secondary Govt School with our teacher Rajnikanth. The progress has been steady and we've been able to see incremental number of girls now making it to distinction in their 10th Board Exams.
Our aspirations took wings
The high point in our aspirations came in 2019, when we had 3 toppers- all girls and all three distinctions- Keerthana, Lisha Bhatri, Sneha. Going further, for the last 2 years, we've had great success of our girls securing distinctions every year.
The icing on the cake came in 2022, when Priyanka from Renuka School passed her 10th with a 94.5%.
Jasmine Mary from our first batch score 90% in her 12th and is now trying for an Engineering entrance. Jyotika, one of the toppers finished her 12th in Science and is now pursuing BSc. Both of them in turn come and provides tips and tricks to the school kids on how to crack the 10th grade exams.
Alumni Catch up at Renuka School
Merry Christmas with a little update from #MyLIttleBit to bring you a little smile…………Everyone has an alumni. We do too! Meet our cheerful cherubs, Renuka School girls. In 2016, we started special classes for Maths & Science in grade 10 for a select set of 10 underprivileged girls every year. Last few years, have seen the toppers emerging from here. In addition, they are pursuing their higher education with immense hunger and clear goals to get into Cloud Technology, Full Stack Computing, Commerce and Accountancy, Banking Profession and others. Their passion kindles our imagination to do more. What started as a small experiment from MyLIttleBit, has indeed made a difference to the future of these girls to change a generation.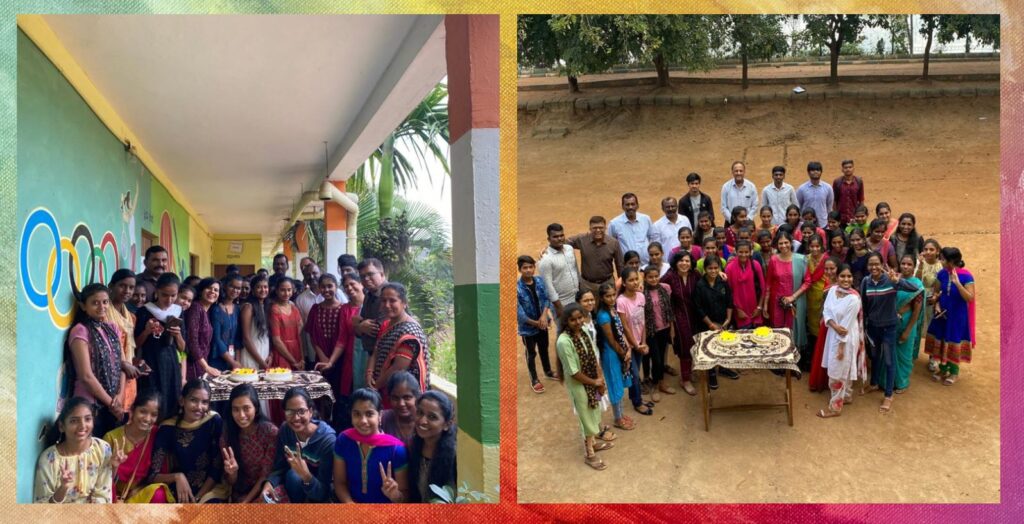 GALLERY
Special Classes at Renukha Govt School