Girls in the Workforce: Dreams Unlimited
For the last few years, we've been driving various initiatives in the continuum towards empowering girls through education. We started with Computer Literacy in 2011, Initiated special classes for Maths and Science in 10th grade in 2016, Scholarships for girls for higher education simlultaneously and we've been monitoring the impact in the journey.
Mainstream after graduation. In our experience,
15% get married and drop off.
65% drop off due to lack of skills, opportunities and mentorship
10% get into post-graduation
It is just 10% who  get into the workforce
The key intent to focus on this critical area arose because of a few fundamental beliefs.
When you invest in a girl, you're investing in a generation

With women participating in the economy, the entire society benefits

Empowering the girls to live up to their dreams
Dreams Unlimited : A bridge for the underprivileged girls to enter the workforce
With this background, we initiated " Dreams Unlimited"- Getting Girls in the Workforce.
With a focus on girls in BA, BCom, BSc, the objective was to create an Integrated Skill Development Program (ISDP) within their Academic Curriculum.
ISDP Coverage: Spoken English, Interview Readiness, Computer Literacy, Advanced Excel Skills, Basic Accounting.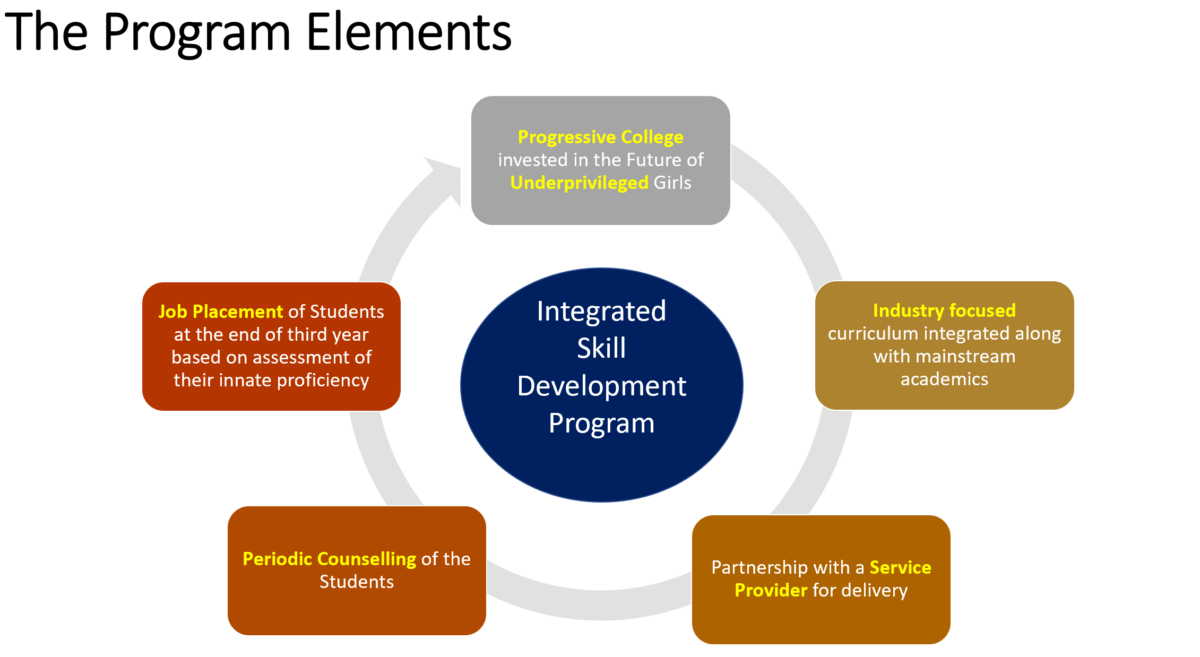 Details of Execution Phase:
Academic Year 2019-2020 | Vishveshwarya College, Banaglore | BA, BCom | 150 Students

Academic Year 2019-2020 | Dharmasagara First Grade College, Bangalore | BCom | 100 Students

The Program covers the students across all the 3 years of their graduation

Partnership with TeamLease for Curriculum Delivery

Each student receives 480 Hours of Integrated Skill Development Program in 3 years

Inhouse "Life – Counselor" providing 120 hours of life- coaching on an individual need basis
We are extremely excited in this phase of our ambitious journey and looking forward towards getting active support from everybody via "yourlittlebit" to help us with contributions for this New Initiative..