Girls in the Workforce: Dreams Unlimited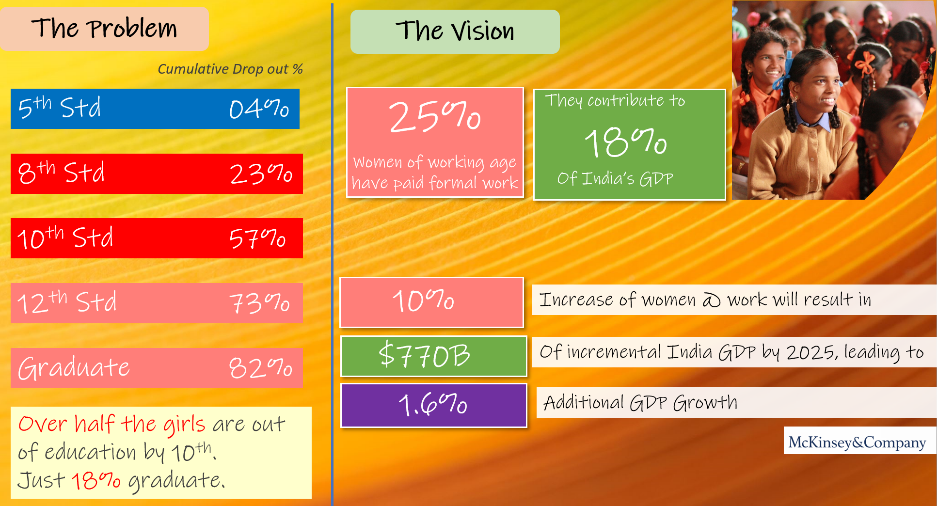 With this background, we initiated " Dreams Unlimited"- Getting Girls in the Workforce.
Objective:
Create a progressive Integrated Skill Development Program (ISDP) within the Academic Curriculum of the college for the students studying BA, BCom, BSc, addressing for all the 3 years.
College Selection:
Colleges are shortlisted where the fee structure is maximum of 30K per annum, with a focus on underprivileged girls.
ISDP Coverage:
Spoken English, Computer Literacy, Advanced Excel Skills, Basic Accounting, Numerical Aptitude, Verbal aptitude, Functional Skills, Domain Skills, Soft Skills, Interview Readiness.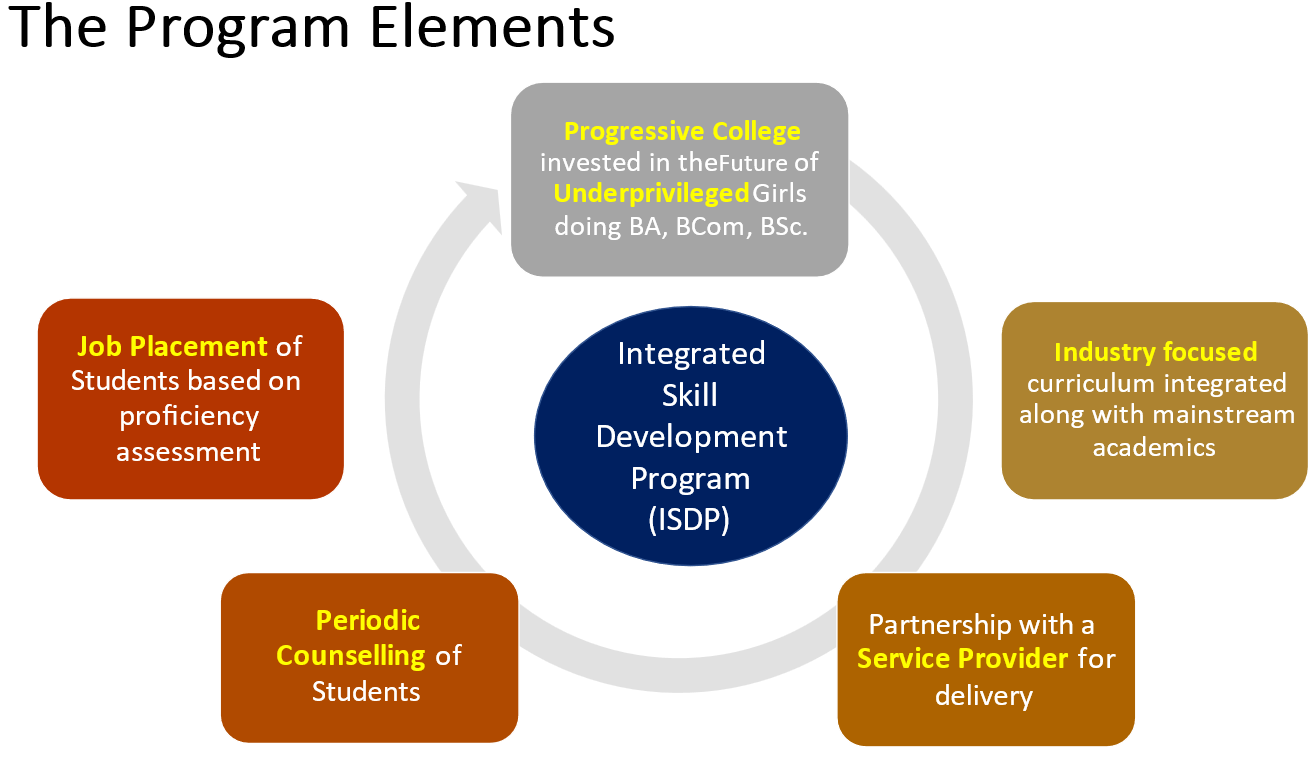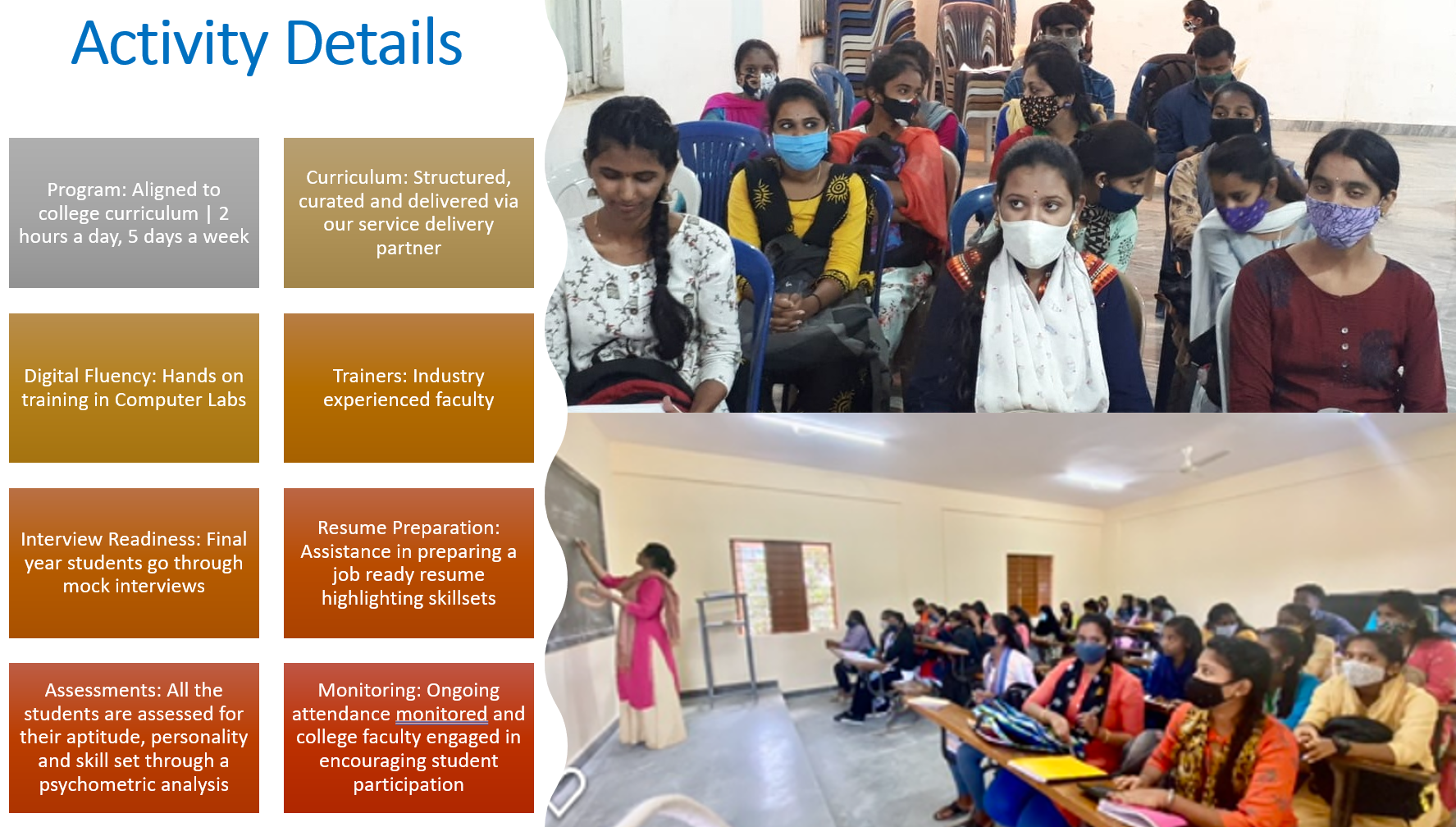 Curriculum Delivery:
This is done as a mix of Online, Offline, Hybrid mode. The pandemic allowed us to experiment with new models. The program has been well appreciated by the principals and faculty and they were happy to allocate 2 to 3 hours a day, 5 days a week. Our future plans include building an app based model to facilitate.
Earning Certifications:
Certificates were provided to the students on successful completion and scores in assessments.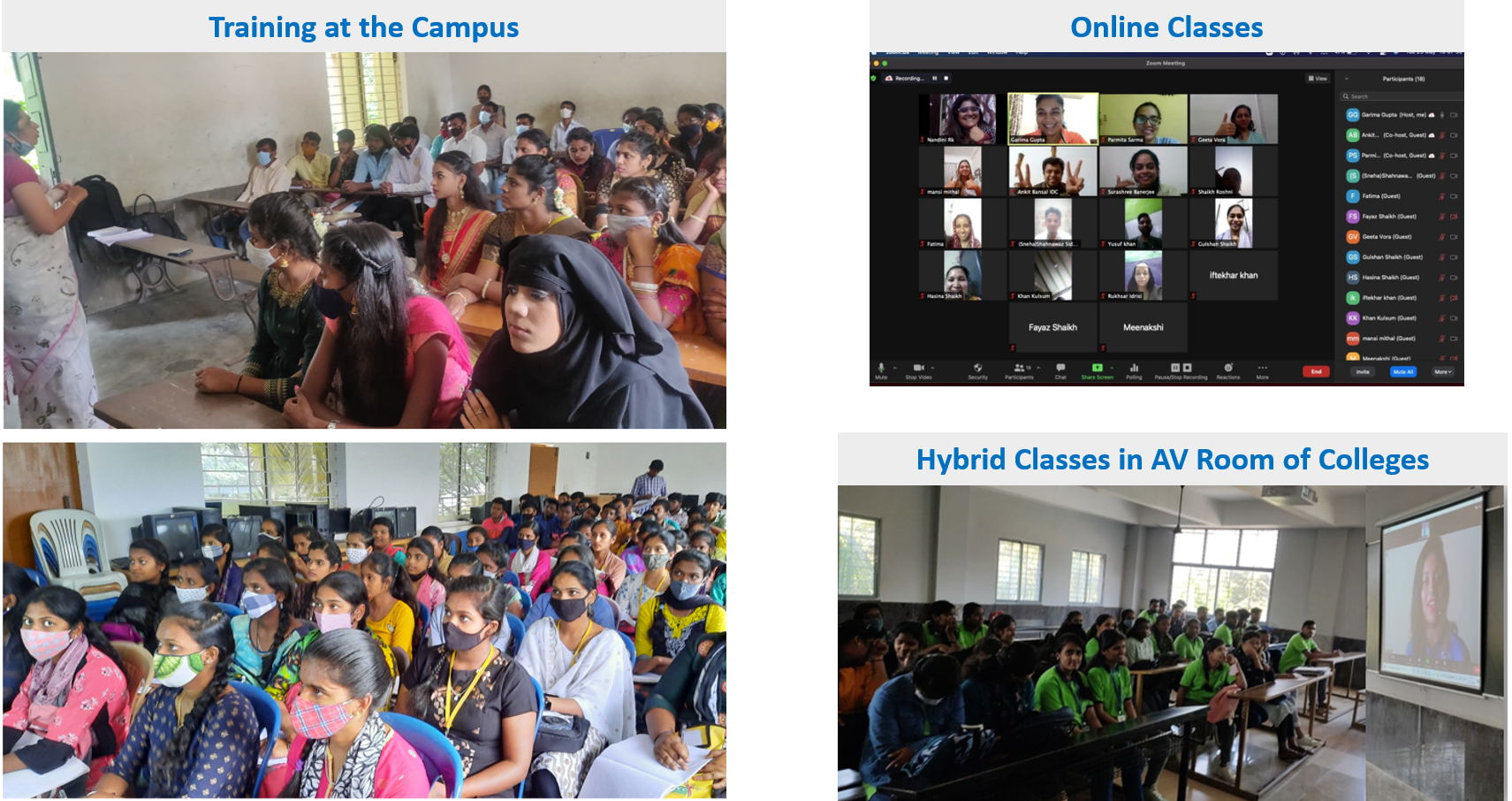 Job Placement Support:
With the support of our service providers who are pioneers in bulk recruitments and with our personal contacts, we put our efforts to place the girls who have been mentored and trained under our initiatives at different organizations on Retainership/ Internship/Trainee basis leading to Permanent roles.
Resume Preparation & Job Fairs:

Interview with Corporates: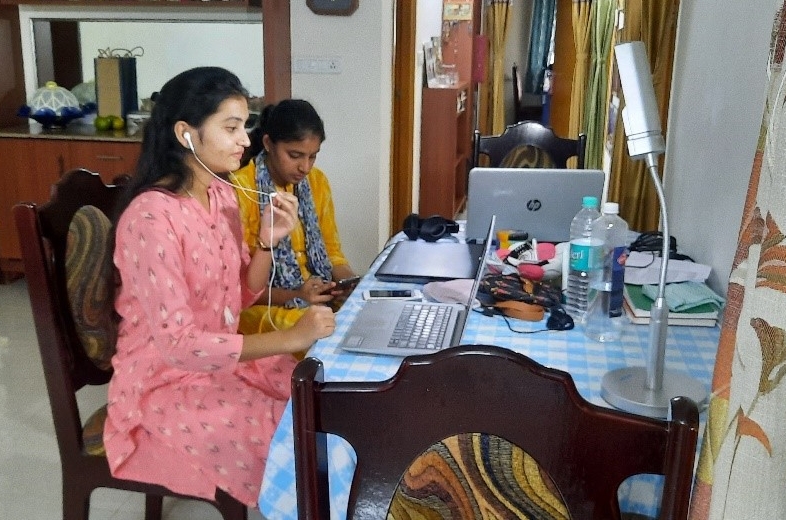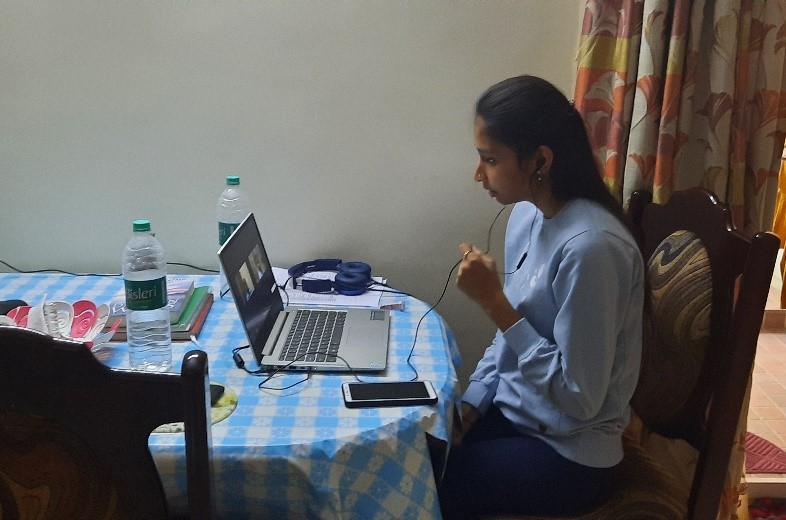 Our Impact so far: 2019- 2022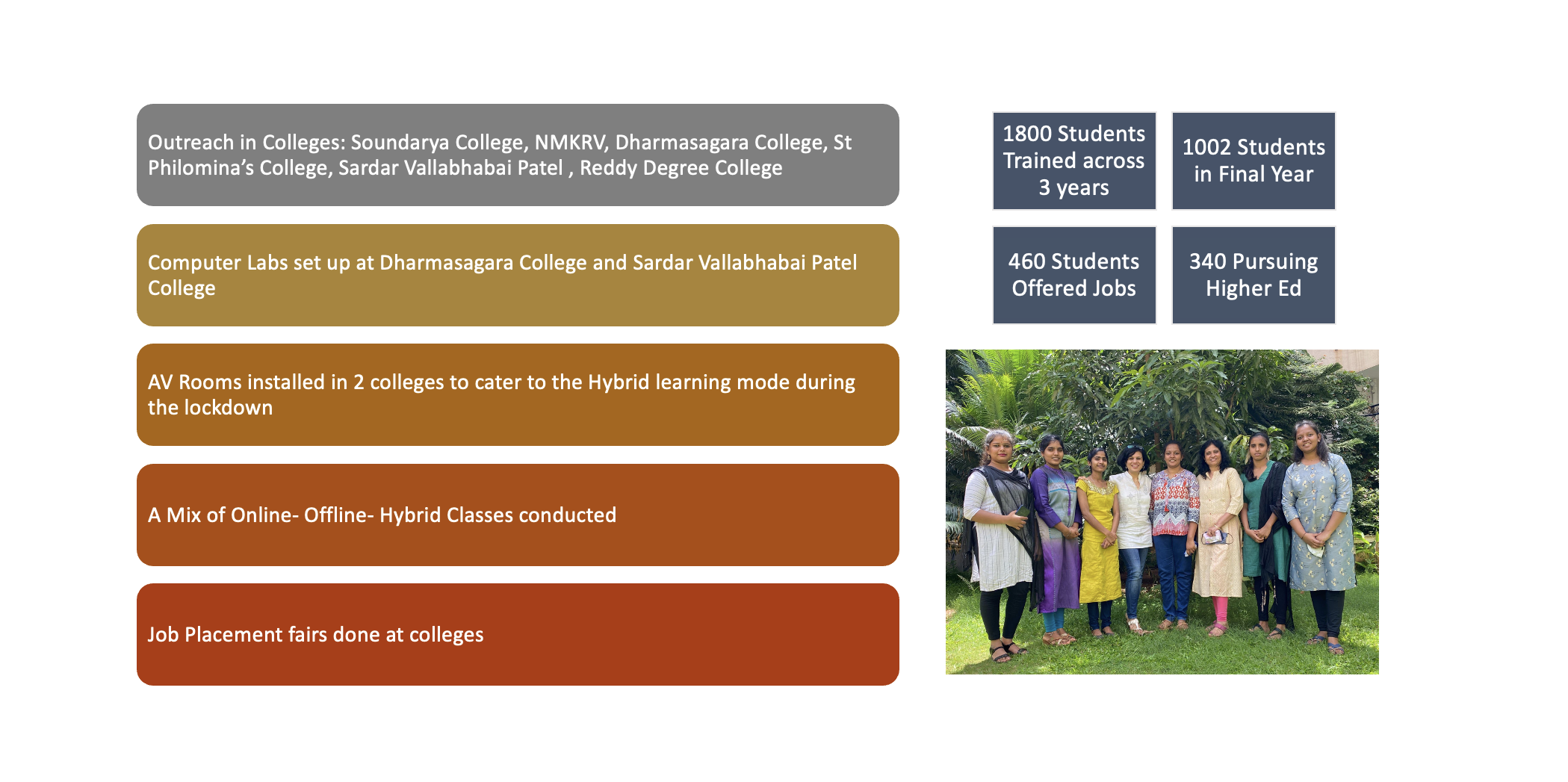 Recent Posts
J𝗼𝗯𝘀 𝗳𝗼𝗿 𝗚𝗶𝗿𝗹𝘀: It was a simple mission to get underprivileged girls into jobs. And now we have 460 of them with offers from MNC's, Large Corporates, Start- ups, Banks, Automobile Sector and more.
We are extremely excited in this phase of our ambitious journey and looking forward towards getting active support from everybody via "yourlittlebit" to help us with contributions for this New Initiative..