Savitha, a Diploma holder in Computer Science from Karnataka Technical Board, comes from a family where her dad works as a cab driver. She has 3 siblings. Very dynamic and a charming girl with a great positive attitude towards life, she's inquisitive, curious and a quick learner too. She loves creating PPTs and clearly communicates her ideas.
When we shared the profiles of a few students to the organizations for the placement assistance, Savitha's self-introduction video grabbed the attention of a few HRs. One such organization was Worxogo. Savitha underwent 2 rounds of Interviews. She was hired on a retainership basis, and within 4 months, the organization was impressed with her attitude towards work culture and offered a permanent role as a Technical Support Engineer.
Prabhavathy, completed her M.Sc in Psychological counselling in Mont fort college. She was brought up in a nuclear family. During her childhood, she had many experiences of trauma and depression, as her dad was an alcoholic and non-responsible. Due to their family difficulties her elder sister discontinued her education after her PUC. Later, while Prabhavathy was doing her PUC, she got to know about MLB team and from then she is sponsored for her education through her completion of post-graduation. She was initially placed in a central government project for women and child welfare called NIRBHAYA project. After completing her training she was appointed to one of the police stations in Bangalore as a women and child counsellor. She has been proactive in the role and currently she is supporting her nephew's education as well.
Born in a small town in Chittoor, Gangalakshmi lost her parents at a very early age and was being brought up by her brother who was doing petty errands in an apartment. We funded her scholarship for Higher Education post her 12th and she started pursuing a B.Com. degree. With an intent to be independent, she took up a PG stay near her college and started working as a sales-woman in a jewellery shop in a nearby shopping complex.
She was an extrovert and was diligent to keep in touch with us and appraise her of her progress in studies all through. Once she completed her B.Com., she immediately decided to pursue a job. As chance would have it, she got an opportunity to work at a start-up, BSharp. She got the job with her attitude to learn it all. After a stint at BSharp as a Business Analyst, she joined Easyrewards Software Solution, where she is working as a Customer Success Manager.
Sindhu, daughter of an auto driver, was the topper from the first batch of students whom we funded at Reddy PU College. She went to finish her B. Com from Visvesvaraya College and then invested in learning Tally & Computer Programming from one of the Training Institutes for 6 months. However, getting a job was not easy and as misfortune would have it, in a couple of months, her father suddenly passed away, dying of a heart- attack. Left with an ailing mother and no bread earner in the family, the situation was grim.
Around that time, we had set up the Computer Lab in Reddy PU College and we were looking for a Computer Teacher. She was happy to take up the opportunity and completed further training in Scratch and PHET programming as well. It's almost 7 years that she is been associated with us. Now she is working as inhouse Computer teacher in 2 colleges and teaching commerce subjects in Reddy PU college -Domlur. Not just that, she goes home and does tuition classes for children from the neighborhood. It's indeed a transformation journey seeing an introvert, soft spoken Sindhu growing up to become a confident teacher, independent, and supporting her mother and her sister. Currently she is pursuing her post-graduation degree MCom from IGNOU university through distance learning funded by MLB.
Jasmine Mary was a shy, petite girl who always preferred remaining behind the scenes. She was there in our first batch of girls at Renuka Schools when we started special classes for Science and Maths. She and her mother came and sat in one corner silently listening to all we said during the counselling session- she had lost her father early and her mother was bring her up, earning her living as a tailor. Despite her external demeanor, she always exuded inner calm and grit. She was the most diligent in our extra classes and would complete all her worksheets and also help others in solving the tough papers. It wasn't a surprise when she got a distinction with 86% in her 10th std marks and topped amongst the girls and was third in school.
She went onto pursue Science in her 11th & 12th in a different college and what was now a joyous outcome was that she scored a 90% surpassing all others. With that, she's now got into Bangalore Technological Institute and pursuing her dream career in Computer Science. The early nudge and support for Science and Maths have longer lasting impact than one can think!
Jyothika, was a student in our special class in Renuka School. An outgoing girl- she was quite an all- rounder. She would always be a winner in our Power Point contests, would participate in extra curricular activities and was equally committed to studies. Her parents in fact had to tell her to study a little lesser!
The other interesting thing about her is her oratory skills- she speaks well, and while in school it was mostly in Hindi. During the course of our Power Point Contests, we encourage all students to come and speak in English- even if it's broken and incorrect, to help them gain communication skills and confidence in speaking while presenting. What was a pleasant surprise about Jyothika was when we called her after a year of passing out, to address the students during the assembly and inspire them- it was a speech end to end in English coming right from the heart with a wonderful message.
After finishing her 10th, she opted for her 12th in the Science Stream. One of her dreams is to go back to her village and pursue opening up something out there for the betterment of her village.
Keeerthana (name changed)
This is the story of a girl with a grit. Keertana was enrolled in our extra classes in 10th. Her father had very little interest in her studies and was discouraging her and finally stopped her from attending the classes, while the older son was pursuing B.Sc. Her father constantly watched TV, the ambience was noisy at home- she confided to us almost in tears. In a bid, my friend Suma and I went to her house- we convinced the father that she was doing extremely well and he gave a consent to restart her classes.
After a couple of months, we got a frantic call from the school that Keertana has gone to the Police and put a complaint against her father for interfering in her life and not letting her study in mornings. We mediated to sort things. She continued being her determined self, driving towards her mission and yes, she finally emerged with flying colors being the topper of her school. Now, she has moved to a hostel to pursue her higher studies.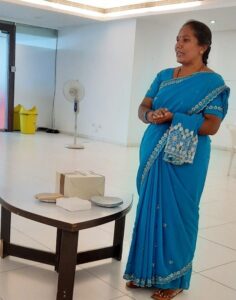 Mamatha a single mother attended an interview to be a computer teacher when we were looking out for a inhouse trainer for Renuka School. We were impressed with her ever smiling attitude towards life and the way she mingles with children. She is continuing as a computer teacher teaching at a high school and PU students. Schools' management feels that she is an asset to their school. With her contagious smile, she is supporting her 2 daughters with education and also taking care of her ailing mother.
Chandana completed her BSc in Computer Science from Maharani's college supported by MLB under Scholarship for Girls scheme. She is working for Hinduja Global Solutions, an MNC company and she is working on their Insurance portal. Her nature of role involves non voice processing of approvals of Insurance claims.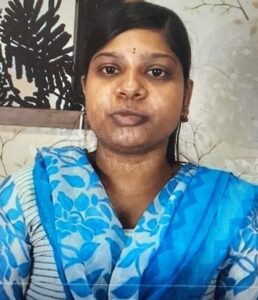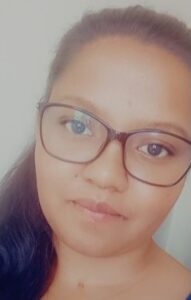 Gayithri H G graduated from Nitte Meenakshi institute of Technology in Bachelor of Engineering. After completing her graduation sponsored by MLB, currently she is working as a Software Engineer at CloudOnHire as a Web Developer.
She always likes to learn new things and likes to explore life. She is now happy to say that with the earnings, she is able to support herself and also supporting her younger sister financially to finish her education.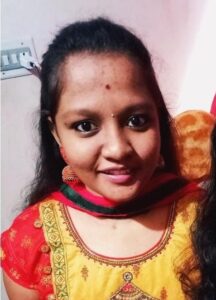 Geetha H G. graduated in BE (Bachelor of Engineering) from KNS institute of technology. She is working as a Junior software developer at Bsharp Sales Enablers. She had been a part of MLB since 2018.
She started to intern at BSharp and within 4 months she got her permanent offer as a Junior developer and she wants to lead an independent life and wants to serve people as much as possible.
Shalini completed her Post graduation in M.com from Maharani Cluster University. She is from Bangalore and completed her graduation and post graduation under Scholarship for girls from MLB.
She got an opportunity to work in 247.ai , as a fresher and continuing to be there.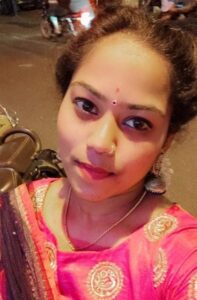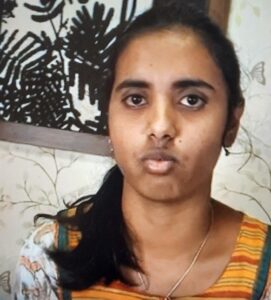 Jeevitha completed her BSc in Computer Science and Electronics from Bangalore University. She hails from a family with one sibling and she is supporting her sister's education now. A teh savvy girl, Jeevitha completed 6 months of internship from Sunovatech and later was absorbed by TCS as Software Developer – Technical support.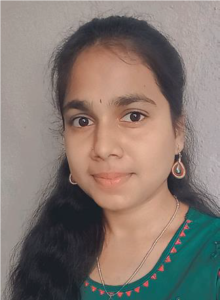 Ranjitha.P , completed her B.Sc in Computer Science and Electronics from Maharani's Science College under MLB Scholarship for girls. Now she has joined as an Intern at BSharp Sales Enablers. She ihas been part of MLB since 2018.