A Massive and Well- Orchestrated Donation Drive 2019
It's always a nice feel when things once treated a waste is no more a waste. That's what happened with old uniforms and shoes collection drive. When our kids out grow the size, you really wonder what do we do with these near new clothes, in a society where nuclear family is a closed chapter.
It was indeed overwhelming to see kids/students/staff/volunteers involved in sorting and packing the donations at schools. Most of the parents were very kind to wash and press the clothes and packed in a cover with size marked for easy segregation. Really appreciate their effort. It eased our effort in sorting.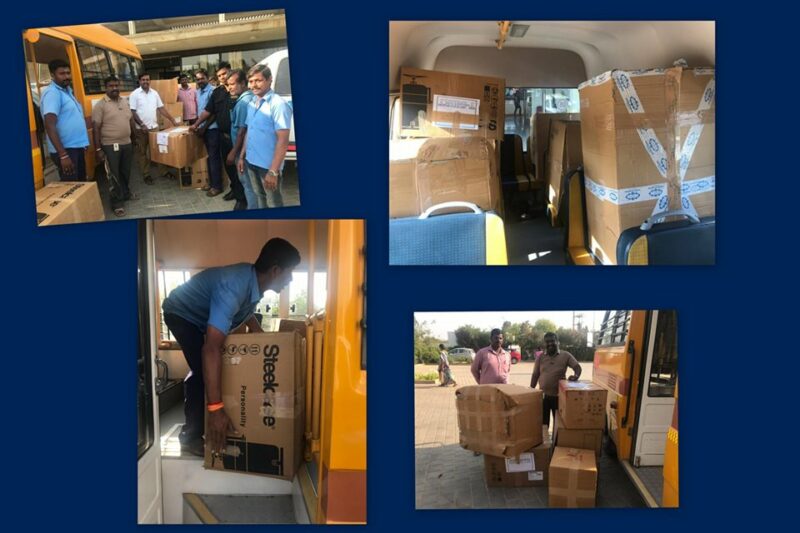 Glad to announce we shipped 3 truck loads of collection and thank the efforts of Ranka Heights security staff and students of Renuka School who helped us in loading the bags.
Tonnes and tonnes of thanks to Driver Gopi's efforts and patience in shipping the things from individual schools and apartments to a central location before shipping it to R K foundation.
This happened because Sanmitra believes that service matters and I am sure you are all with us in our future service endeavors.